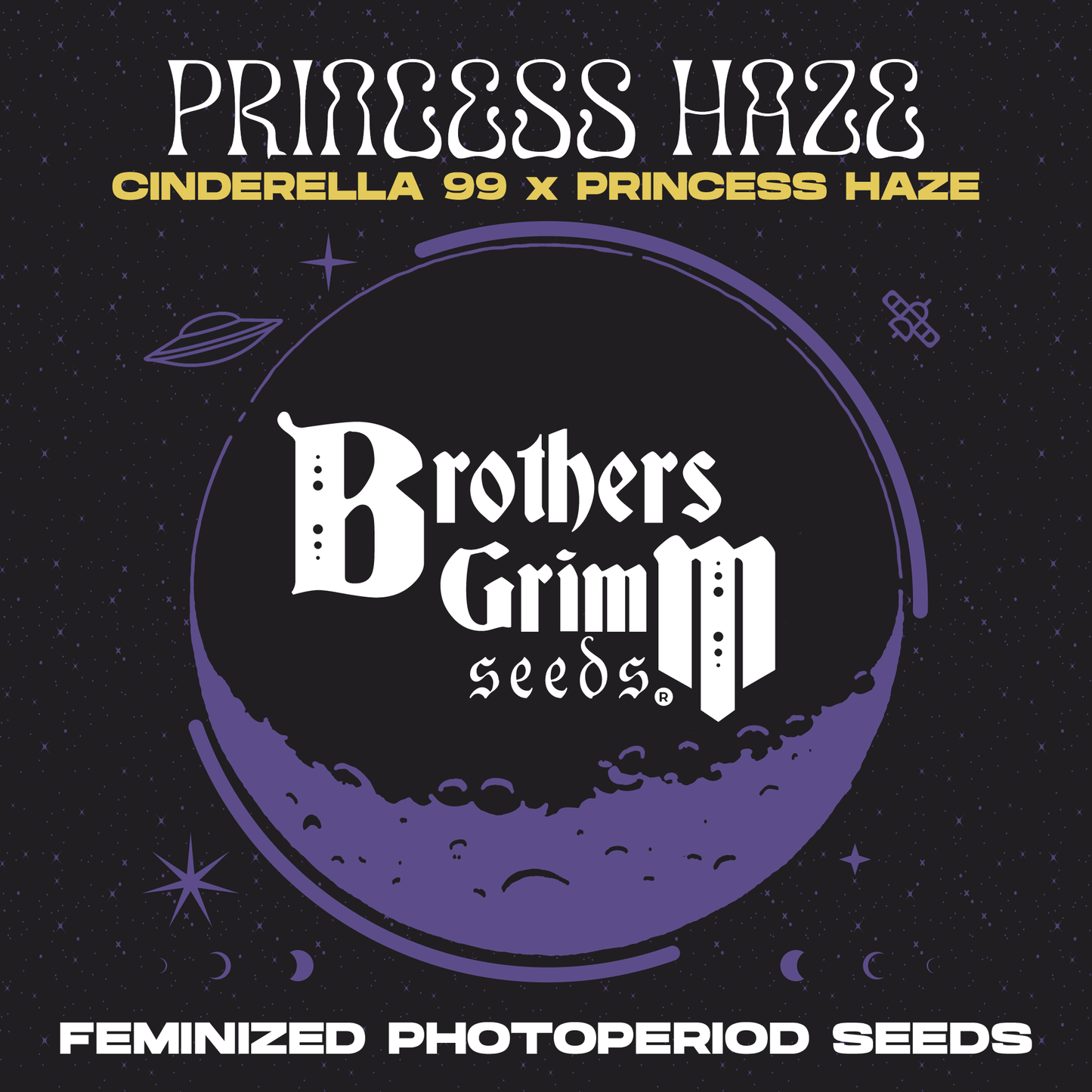 Brother's Grimm Seeds® Princess Haze XX 9 Pack Fem
Regular price

$78.00

Sale price

Unit price

per
Princess Haze XX is just like the classic Princess Haze - a densely budded and fast-flowering strain with a dynamic high. Her high resin production is amazing, and delicious aromas range from sweet tropical flowers to funk. The potency of either phenotype is phenomenal. Princess Haze XX has a range of 20%-28% THC. Princess Haze XX terpenes include limonene, myrcene, linalool, caryophyllene and humulene.

NOTICE
GHHYDRO accepts no liability for use where prohibited. Seeds are sold as novelty items and are not intended for any purpose other than genetic preservation.
Notice from Brothers Grimm Seeds:
"Our seeds have been lab tested by a state approved lab and test less 0.3% THC. We are registered with the Colorado Dept. of Agriculture and our seeds  are certifiably free from pathogens with lab reports posted on our website. Brothers Grimm Seeds accepts no liability for use where prohibited."