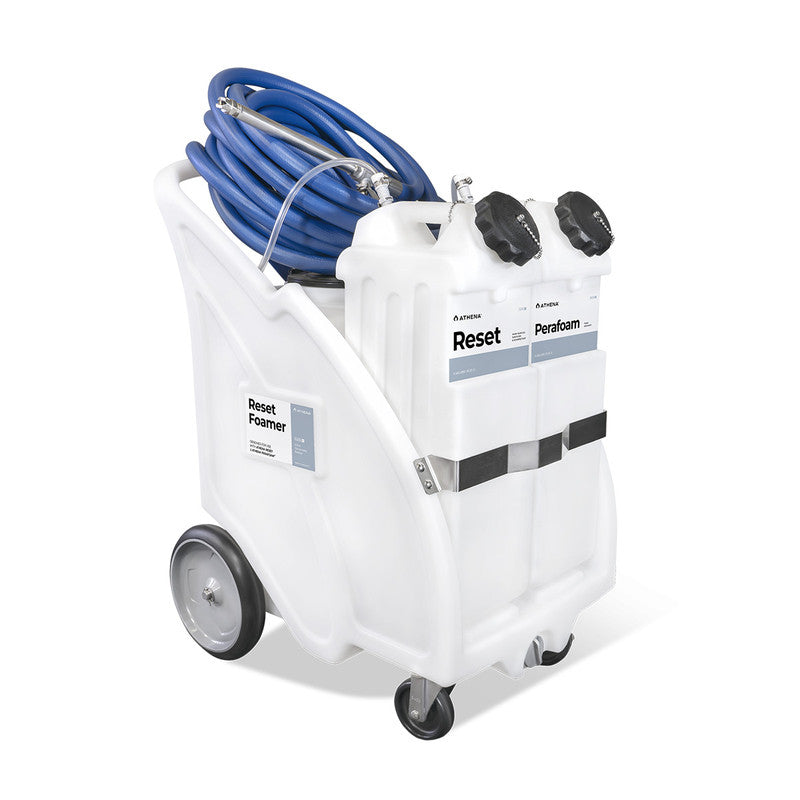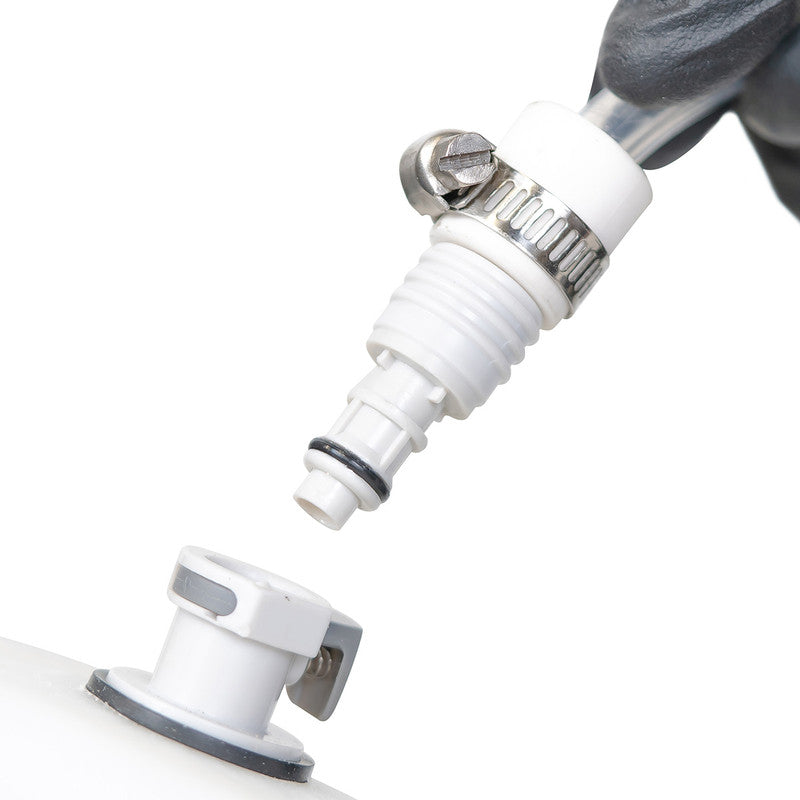 Athena Reset Foamer (50ft)
🔥 Hot Product: Only 2 units remaining.
Regular price

$2,950.00

Sale price

Unit price

per
Athena Reset Foamer is a purpose-built system for cleaning, sanitizing, and disinfecting hard surfaces in cultivation and production facilities. This unit allows for minimal contact with chemicals and unparalleled simplicity of use. The foaming system is pre-calibrated to the exact usage rates of Athena Reset and Athena Perafoam, removing operator guesswork and improving safety.
Simply fill the chemical concentrate and water tanks, attach a compressed air source and open the valve. The fan pattern foam evenly coats floors, walls, benches and any other hard surface. The foam improves chemical contact time for maximum sanitization and disinfecting.
Features
Draws from two concentrated product tanks simultaneously
Mixes Athena Reset and Athena Perafoam on the fly
Dilution rate is pre-set to 1 oz per gallon
Powered by compressed air
Hinged back plate provides tool-free access to components
Quick-change pump
Onboard water tank – 15 gallon (56.8 liter) capacity
Hinged lid for easy filling
50 ft discharge hose
Anti-kink hose protection
Natural color tank for easy visibility of water levels
Integrated hose wraps
Front-facing drain
In-line strainer to protect pump from debris
Durable stainless steel fan pattern spray nozzle
Application InstructionsNote:
Athena Reset Foamer is intended for use only with Athena Reset and Athena Perafoam.
Fill the "Perafoam" tank with Athena Perafoam.
Fill the "Reset" tank with Athena Reset.
Fill the 15 gallon water tank.
Connect an appropriate air compressor.
Ensure all connections are secure.
Point spray nozzle at a surface and open the flow valve
Evenly coat the surface with foam and leave for 30-60 minutes
Scrub surface if desired
Rinse off
The Athena Reset Foamer is calibrated to mix both chemicals at ideal rates to clean, sterilize, and disinfect all hard surfaces. Adjust wet/dry foam preference to your desired consistency.
See Room Reset SOP for further details and instructions.
Shipping & Availability
Athena Reset Foamer is only available for sale and shipping in the United States. Shipping is restricted to freight only to dealers and commercial growers.
Warning
Athena Reset Foamer is intended for use with hazardous chemicals. Always use in accordance with instructions and wear appropriate personal protective equipment (PPE).