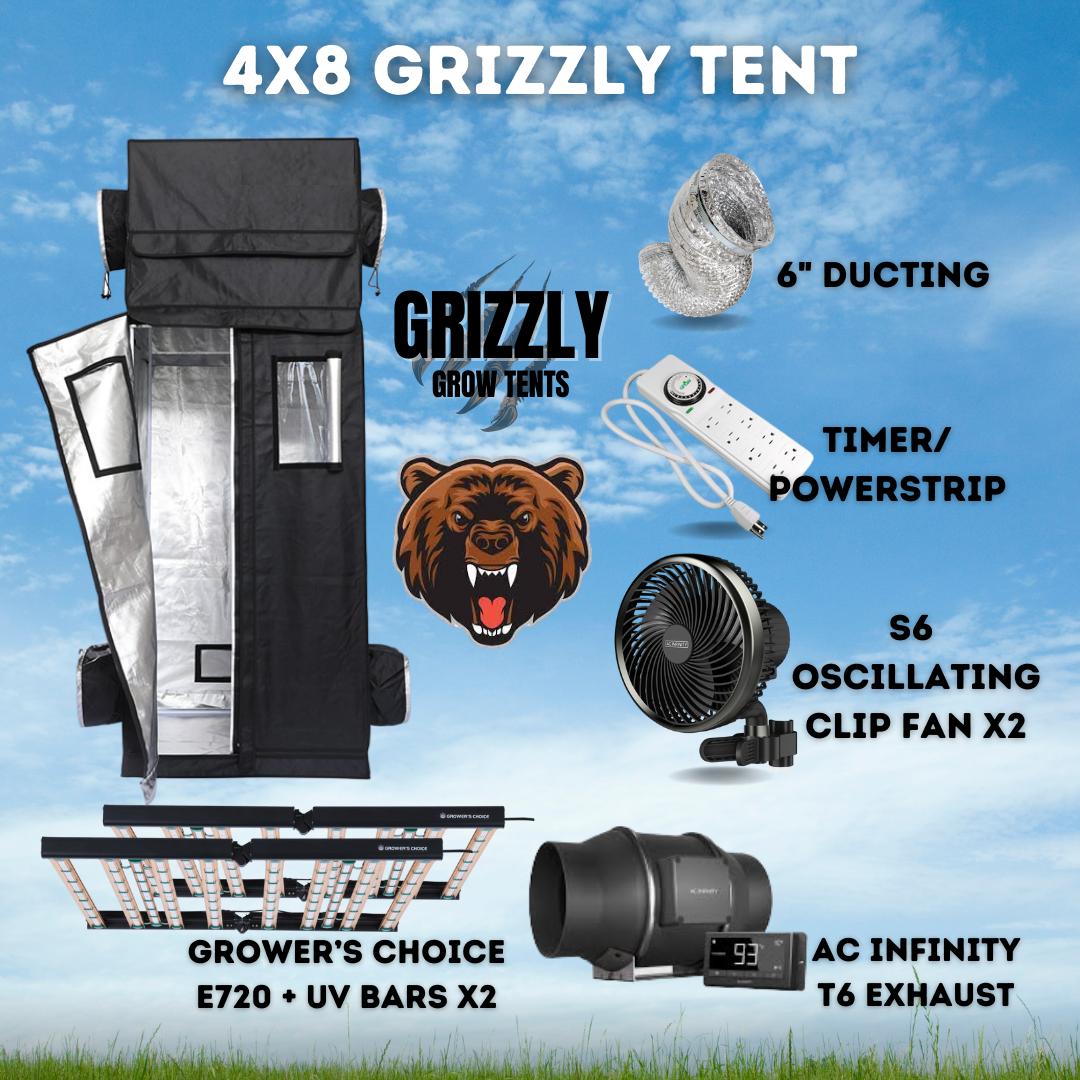 4x8 Tent Package
🔥 Hot Product: Only 2 units remaining.
Regular price

$1,999.00

Sale price

$2,500.00

Unit price

per
Elevate your indoor gardening experience with this comprehensive kit that combines cutting-edge technology, efficient ventilation, and durable construction for optimal plant growth.
The featured items within this kit:
- Two Growers Choice 720w LEDs with 180w UVR Bars
- 6" AC infinity inline fan with ducting
- Two AC Infinity Cloudray Oscillating fans
- Surge protector/analog timer combo.
The tent itself is 4' x 8' x 6'11" with an optional 1ft extension, pushing it to 7'11". It is designed with reinforced zippers, double-stitched seams, and a reflective interior to maximize light exposure, creating an environment that encourages healthy plant growth while maintaining discretion. 
The lights featured are high intensity, commercial horticulture 720w LED fixtures from Grower's Choice. We also include their accompanying UV-R bar set, specifically designed to pair with the ROI-E720, plug and play, no additional wiring needed. 
The AC Infinity inline fan features dynamic temperature and humidity programming, with timers, grow cycles, scheduling, and minimum speed, allowing you to automate your temperature and humidity control. You can also connect remotely to their WiFi app to access advance programs, view climate data, and set automation.